There is a way which seemeth right unto a man, but the end thereof are the ways of death. –Proverbs 14:12
In the midst of harsh temptation, every day can seem like a struggle. But especially in these times, it is essential that we cling closely to truth, as there is a danger of our "solutions" becoming worse than the original problem. Here are three false freedoms to keep an eye out for:
False Freedom Number One: Using Ungodly Escapes
In the book of Genesis, Joseph was loved more than all of his brothers. As one might expect, his brothers' envy at their father's impartiality grew to hatred. They decided to act by throwing Joseph into a pit, and selling him into slavery. Years later, we get a glimpse of just how much regret they had to live with afterwards. Genesis 42:21 "And they said one to another, We are verily guilty concerning our brother, in that we saw the anguish of his soul, when he besought us, and we would not hear; therefore is this distress come upon us."
They were left to replay the memories of the pain they heartlessly caused to their brother. And their devastation didn't just touch Joseph–they also had to lie to their father to cover up their sin, breaking his heart by making him think that his son had suffered a violent end. Furthermore, Joseph's siblings clearly lived in fear of God's judgement from that day on; they spoke the above words after assuming that, because of their actions, another brother, Benjamin, would surely be taken away from them. Even though getting rid of Joseph seemed like a perfect solution at the time, these men did not think through the consequences that would follow. Sure, God redeemed the story's end for good, but there were certainly better choices that the brothers could have made.
Similarly, in modern times we may be tempted to destress using any number of deceptive "fixes" such as emotional eating, drastic dieting, substance abuse, screen addiction, starting toxic relationships, ending good relationships, or self-harming. These ways of coping might provide temporary relief, but can wreak havoc on the rest of our lives. It's better to trust in the Bible, and know that some habits, we are better off not starting. The only end to them is shame, sorrow, isolation, and loss. God puts boundaries on our behavior in His word, but His advice is to protect us, and to give us the best life possible.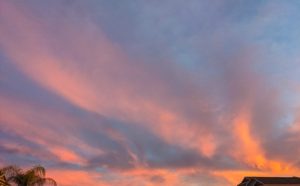 False Freedom Number Two: Working to "Earn" Grace
I would almost consider this false freedom the opposite of the first one.
At times I can work so hard at "not doing the wrong thing" that it turns into an obsession which prevents me from doing anything right!
The Bible is clear that our salvation is sure, making any daily failures which may plague our minds both forgivable and helpable.
But Christ being come an high priest of good things to come…Neither by the blood of goats and calves, but by his own blood he entered in once into the holy place, having obtained eternal redemption for us. For if the blood of bulls and of goats, and the ashes of an heifer sprinkling the unclean, sanctifieth to the purifying of the flesh: How much more shall the blood of Christ, who through the eternal Spirit offered himself without spot to God, purge your conscience from dead works to serve the living God?
The pursuit of making our lives clean, holy, and acceptable before God is honorable, but it is impossible without Christ's power–made freely accessible to us thanks to His sacrifice. No amount of good deeds or rituals can atone for our mistakes, but living in a way that shows that I am confident God is with me and for me–striving to honor that sacrifice through joy and faith? That is impactful.
I have the tendency to count up my actions and others' reactions, when at the end of the day, Christ has made it so much more simple: let his love flow into my heart, and ask both for forgiveness for and distance from my failings. God came for the lonely, sick, and sinners, which could describe any of us at one point or another. He will not turn us away as we are seeking Him.
False Freedom Number Three: Changing Ourselves to Fit In
In general, I have been told I am a very likeable person. Imagine how my mind was blown when I first read this verse in Luke 6:26:  "Woe unto you, when all men shall speak well of you! for so did their fathers to the false prophets." There is definitely a time to show discretion, yet avoidance shouldn't be a knee-jerk response to every conflict. Jesus's path on earth was not an easy one, and if I am following in his footsteps closely with my words and example, I also will experience fellowship with his troubles.
Then said Jesus unto his disciples, If any man will come after me, let him deny himself, and take up his cross, and follow me. For whosoever will save his life shall lose it: and whosoever will lose his life for my sake shall find it. For what is a man profited, if he shall gain the whole world, and lose his own soul? or what shall a man give in exchange for his soul?
Not telling someone who is not acting right NO, not sticking by what I know to be right, trying not to be noticed–that is soul-stealing. It's not being peaceable, it's being afraid. It is much better for me to live satisfied with being different, than to live for pleasing everyone else.
It can be amazing how our lives can change with just a little resistance to the devil's attacks and lies (James 4:5-7). Let's put on our spiritual armor, and be as strong and passionate about following our Lord as the world is about getting us to follow them. With God's touch, our surroundings may just start to look a little brighter.
What are some positive ways that you can draw closer to God when things get tough?