When the sun goes down each day, I find it easier to replay man's criticisms than God's mercies. Of course it's good to listen to wise advice, but, wrap yourself too tight in the opinions of others, and you will find yourself in a suffocating state. Let's explore some of the trappings of seeking man's approval, versus the benefits of seeking God's!
Obsessing over man's viewpoint…
Makes us unfruitful.
Teaching about the parable of the sower, Jesus explains, "And these are they which are sown among thorns; such as hear the word, And the cares of this world, and the deceitfulness of riches, and the lusts of other things entering in, choke the word, and it becometh unfruitful" (Mark 4:18-19). I was very comfortable thinking about this verse when I used to picture all the greedy people who became consumed with their love of money. That's never really been a struggle for me.
Then my pastor pointed out that it's not just lusts of material things that God's children can be bothered with. A fixation on our work performance, or needing to be the best, can be just as pernicious. In moderation, it is good to be under our boss's authority and help those we come in contact with. Yet, our earthly tasks should not spiral to the point of obsession–where, in the pursuit of gain, we lose sight of the One we are working for to begin with. Any activity that stops us from eating, sleeping, enjoying time with our family, or going to church as we should–living in a way that God would have us to live, step by step beside Him–is a thorn that we need to prune down to its proper place in our life.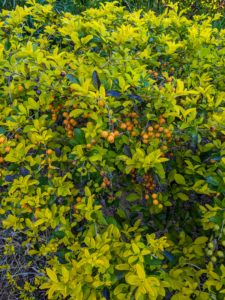 Leads to poor decision-making.
Deuteronomy 1:17 states: "Ye shall not respect persons in judgment; but ye shall hear the small as well as the great; ye shall not be afraid of the face of man; for the judgment is God's: and the cause that is too hard for you, bring it unto me, and I will hear it." If God has blessed a person with a position of authority, such as being a manager, a judge, a politician, a parent, or an educator, it is critical that we remain impartial in order to care for those who are relying on us. If we are only worried about pleasing a noisy and powerful group who is trying to influence us in the wrong direction, we are in danger of perpetrating injustice.
God will always defend people who do the right thing with honesty and courage, and whatever fallout may come, we need to remember that the Almighty and Powerful Creator, the Good and the Just, is willing and able to fight every battle on our behalf.
Can create devastating consequences.
The Israelites could be considered the biggest complainers of all time. They were constantly needling Moses as he strove to lead them in the desert, lamenting about how horrible their new lives were, despite being saved from Egyptian rule. An outside observer might be frustrated or confused to see how someone as legendary as Moses could fall prey to their negativity in Numbers 20:7-12 (emphasis added):
And the Lord spake unto Moses, saying, Take the rod, and gather thou the assembly together, thou, and Aaron thy brother, and speak ye unto the rock before their eyes; and it shall give forth his water, and thou shalt bring forth to them water out of the rock: so thou shalt give the congregation and their beasts drink. And Moses took the rod from before the Lord, as he commanded him. And Moses and Aaron gathered the congregation together before the rock, and he said unto them, Hear now, ye rebels; must we fetch you water out of this rock? And Moses lifted up his hand, and with his rod he smote the rock twice: and the water came out abundantly, and the congregation drank, and their beasts also. And the Lord spake unto Moses and Aaron, Because ye believed me not, to sanctify me in the eyes of the children of Israel, therefore ye shall not bring this congregation into the land which I have given them.
If we're honest, it can be really hard to do what God is leading you to do in front of a crowd of skeptical and unhappy people. The fact is that if Moses would have done exactly what God said, he would have been able to go into the Promised Land just like he had looked forward to for so long. Standing up for what is right might feel uncomfortable and lonely, but we will feel a closeness with Christ as we patiently wait for God's perfect plan to come to fruition. I have had blessings grow in my life years after trials in ways I could have never expected. Let's hold on to our gracious God, instead of the naysayers who would just as soon watch us fall.
Seeing our lives through God's perspective…
Is where our true reward is found.
Our God is just full of good news! Although Meribah was not Moses's finest moment, he was still recorded glowingly later on in the Bible, being featured as part of the "Hall of Faith" in Hebrews 11:24-26:
By faith Moses, when he was come to years, refused to be called the son of Pharaoh's daughter; Choosing rather to suffer affliction with the people of God, than to enjoy the pleasures of sin for a season; Esteeming the reproach of Christ greater riches than the treasures in Egypt: for he had respect unto the recompence of the reward.
We are valuable to Christ, and although we may suffer for His name's sake, there are far greater riches to be enjoyed in His kingdom and companionship.
Is our security.
Proverbs 29:25 states that "the fear of man bringeth a snare: but whoso putteth his trust in the Lord shall be safe." Going along with the crowd may give us the illusion of safety, but in reality it is just a trap that steals us away from ourselves. God is unchanging, and offers true calm, stability, and friendship.
Is favor and life itself.
Proverbs 3:3-4 instructs, "my son, forget not my law; but let thine heart keep my commandments: For length of days, and long life, and peace, shall they add to thee. Let not mercy and truth forsake thee: bind them about thy neck; write them upon the table of thine heart: So shalt thou find favour and good understanding in the sight of God and man." We will live happier and healthier by following God's commands. Plus, studying the Bible and surrounding ourselves with positive influences can actually lead to us having the favor with others we may have once craved!
Proverbs 16:7 continues, "when a man's ways please the LORD, he maketh even his enemies to be at peace with him." I have seen people who absolutely hated me and disrespected me to my face show me love and seek my favor in only a few months' time. And it's not because they woke up and noticed how amazing I was! It's because I kept being merciful and sticking to what I knew to be true. God is gracious, and recounting these victories helps me to remember to emulate towards others the patience that He keeps showing me.
As a final thought, Proverbs 14:14 shows us the duality of the two choices under consideration: "The backslider in heart shall be filled with his own ways: and a good man shall be satisfied from himself." Do you want to live satisfied? Or tangled up in your own plots and plans? Following the leading of the Holy Spirit within us, and humbly asking in prayer for the strength to cut out whatever would distract us from our purpose will go a long way in transforming our days.
What thoughts do you find helpful as you strive to keep a spiritual mindset? Let me know in the comments below!